Monday, 16 April 2007
I've got a one word unrebuttable proof that Communism is among the most heinous, insane—in both senses—and odious concepts that has ever been hatched: Korea.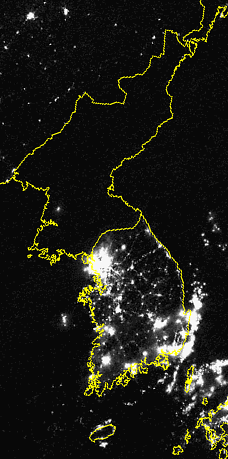 One country, to the day still unified by a culture so strong that 90% of South Koreans hold the absolutely ludicrous belief that a happy reunification is—and has been for 40 years—imminent. One of the most homogeneous peoples on the face of the Earth divided not by geography, language, tradition, myth, dreams, ambition, or history. Divided only by a system of government and an imaginary line.
A near perfect laboratory experiment. And what's the control, you ask? How about Singapore, Hong Kong, and Taiwan?
Stalin killed more people than Hitler. Mao killed more people than Stalin. Somehow that isn't enough for y'all and your thuggish and decrepit heroes like the bloody by proxy Noam Chomsky.
North Korea has death camps where political prisoners are raped, tortured, used in weapons experiments, gassed, shot, and starved. Not in some distant past that your grandparents dealt with. It's today. While you read this, it is happening. An innocent person is being killed horribly to benefit no one. North Korea has segments of population that eat bark, pinecones, and grass because they have no food; the unsupervised international aid packages go to the military and the government loyalists. They also eat children because the children often starve to death first.
The photograph of Korea at night is the sum total of all the arguments. You can still pretend Communism isn't Evil and might work if just applied correctly, but it won't be out of ignorance anymore. It will only be because you're a lunatic or evil too.
Original image courtesy of Hank Brandli and Earth Science Picture of the Day.